Bistro C Restaurant in Elmhurst, Illinois
Welcome to our on-site Bistro C restaurant in Elmhurst, Illinois, serving up American favorites and a warm home-style atmosphere. Attracting guests and locals alike, we're proud to call Bistro C one of our favorite restaurants in Elmhurst. Our main focus here at Clarion Inn Elmhurst-Oakbrook is to bring people together. Bistro C offers guests a casual dining ambiance with a variety of American and Italian favorites to choose from.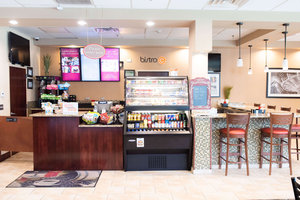 Casual American Cuisine
Sleep soundly in one of our elegant rooms and suites before joining us for breakfast. The Bistro C restaurant breakfast menu features egg sandwiches, breakfast pizzas, and mouth-watering burritos. Bring friends and family for dinner with a selection of fresh starters like our crisp Cobb Salad and Quesadillas, and classic entrées including the Bistro Burger, Supreme Pizza, and a variety of wraps.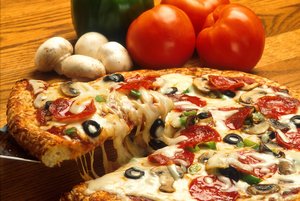 Hours
Join us at the Bistro C restaurant for breakfast and dinner!
Breakfast
Monday-Friday 6 AM – 10 AM
Saturday-Sunday 7 AM – 11 AM
Dinner
Monday-Saturday 5 PM – 10 PM
Sunday: Closed
Dial #573 for pick up only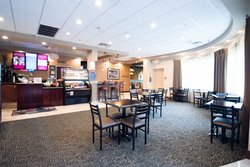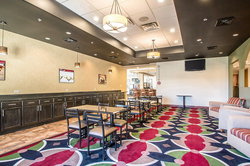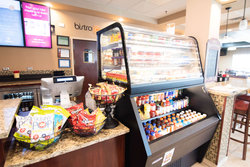 Nearby Restaurants in Elmhurst

Looking for even more dining options in the area? Here are some of our tried and true favorites!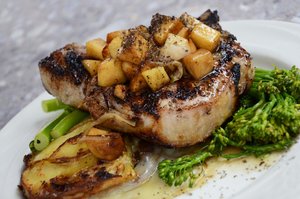 Fine Dining
The Clubhouse offers a sophisticated fine dining experience, serving refined takes on traditional American plates--perfect for business meetings or special occasions and within a 10 minute drive of our hotel.
Roka Akor Chicago is an Elmhurst restaurant with a contemporary setting, an upbeat ambiance, and delicious Japanese cuisine.
Pinstripes is another Oakbrook favorite! Featuring an indoor bocce and bowling, as well as an outdoor patio and fire pit, Pinstripes offers a fine dining experience with a bit of fun.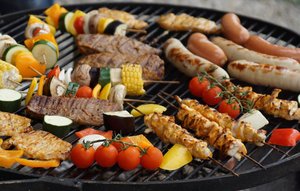 Local Favorites
Gordano's Pizza isn't to be missed! Be sure to try their famous stuffed pizza that was originally crafted from a recipe from Torino, Italy over 200 years ago.
RockSugar Southeast Asian Kitchen showcases the cuisines of Thailand, Vietnam, Malaysia, Singapore, and Indonesia, with an extensive menu authentic to each country's origins.
Portillo's is a popular chain restaurant in Elmhurst that's well known for their Chicago-style hot dogs, and their headquarters are also located in Oakbrook.
Take your pick from all the tasty dining options in the area, and be sure to drop by our Bistro C restaurant in Elmhurst, IL during your stay!
---
Keep our hotel information on hand! Download our brochure here.